Active Therapy Massage at Laurel Street Chiropractic & Rehab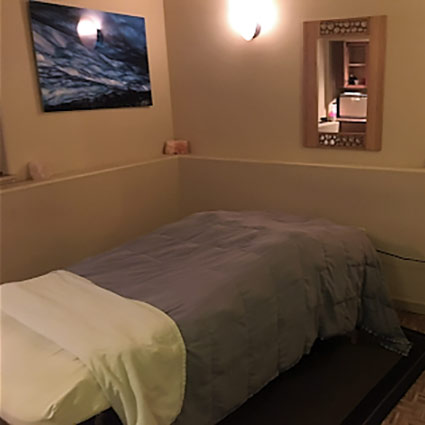 At Laurel Street Chiropractic & Rehab, we offer an integrative approach to helping you achieve your health goals. In addition to neurologically based chiropractic care, we may recommend massage as part of your overall care plan.
What Is Active Massage?
The type of bodywork we offer is not the so-called "fluff and buff" style designed for relaxation. Our massage techniques are therapeutic in nature, with the goal of helping restore optimal biomechanical function, using stretching and resistance to mobilize the joints.
The specific techniques we offer include:
Although therapeutic massage techniques have a different purpose, they still help relieve stress and promote relaxation. However, we use them to help patients decrease pain, reduce trigger points and increase mobility.
Meet Our Massage Therapists
Angelica Manufekai
Angelica was born in Hawai'i and raised in Alaska. She has lived in Anchorage for over 20 years. Angelica has 5 kids, 2 of which are foster, and 2 dogs, a purebred boxer and a purebred blue nose pit. Angelica has over 11 years of medical experience, 8 of which were as a CNA. Currently, she is a nursing student at Nightingale College for her BSN. Angelica's biggest passion in the medical field is to go beyond the physical well-being of patients. "I love it most when my work as an LMT becomes a spiritual, mental and/or emotional release that makes a difference in their life altogether."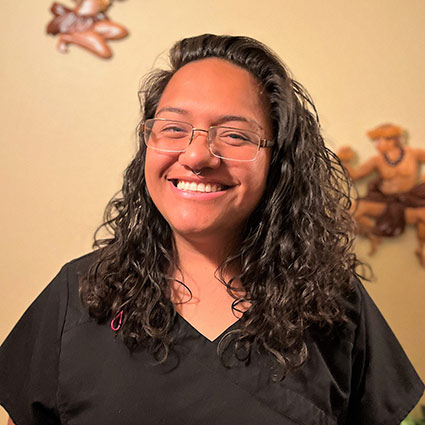 Zioen Frey-Collins
Zioen graduated as a Licensed Massage Therapist from Alaska Career College in early 2022. He enjoys spending time with his family and doing all of the outdoor activities Alaska has to offer; fishing, dirt biking, camping, and snowboarding.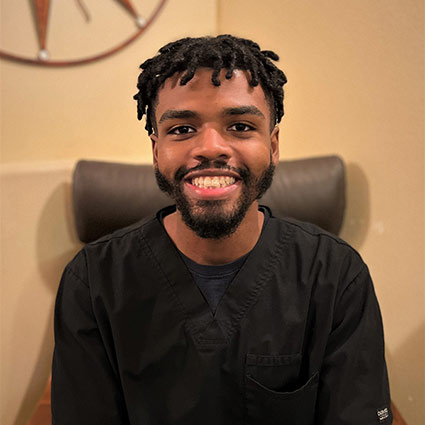 What to Expect
We rarely have people come to us directly for massage services. It's something your chiropractor will recommend when they think it can benefit your healing. They'll explain the different types of techniques we provide, and explain why they think a particular method will help you achieve your goals. As with all our care, we focus on education so you understand your condition and how we may be able to help—and we welcome your questions!
Who Is It For?
We generally recommend massage for patients who are no longer in the acute phase of their condition or injury. Once the pain and inflammation have been reduced through chiropractic adjustments and other modalities, massage may be introduced to address the soft tissue component of the condition. The goal is to facilitate the restoration of function and reduce or eliminate restrictions to mobility.
Schedule Care Today
We look forward to welcoming you to our practice. We're in-network with many insurance plans, and we accept other payment options including HSAs, FSAs, ChiroHealthUSA® and credit cards. Contact us today to book your first appointment.
---
Active Therapy Massage Anchorage AK | (907) 248-2848